CAGP and Government Relations – Our role in shaping Canadian Philanthropy past, present and future
This session is sponsored by BMO
Presenters: Grant Monck, Chair, CAGP GRC; Amanda Stacey, Incoming Chair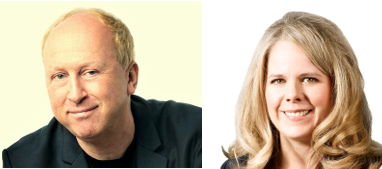 Join us for our Summer School 'opening plenary' where we'll share the role of CAGP advocacy and partnerships with government that have had a significant impact on the current state of strategic charitable giving in Canada. National Government Relations Chair Grant Monck and incoming Chair Amanda Stacey will give an overview of the past contributions, current issues and how our community will be a part of the future success of the sector after this crisis. A lot has happened this year, but we have also seen progress in areas such as gifts of insurance, the report of the Special Senate Committee on the Charitable Sector and the response to the pandemic crisis. There is still more to contribute and strategic charitable gift planning is more important than ever, join us to hear where we've been and together, where we are going!
 
We need to hear from you! What issue do you feel is important for CAGP and the Government Relations Committee to address in the coming year to help you in your work? You will have the opportunity to respond on the registration form for this session.
Buy The Summer School Bundle for a discounted price on ALL the sessions.